What's Happening
Please be sure to check our Facebook and Instagram accounts often for several other event photos!
***ALL PUBLIC NOTICES ARE POSTED AT THE BOTTOM OF THIS PAGE!***
December 7th, 2022
FEMA Individual Assistance aid is now available in your area. Individual Assistance aid provides a range of help for your residents with eligible storm-related damage or costs not covered by insurance. Our office encourages you to let your citizens know that assistance is now available.
At the request of Governor Henry D. McMaster, the President declared a disaster exists in South Carolina because of Hurricane Ian. Residents who suffered damage in Charleston, Georgetown and Horry counties may register for disaster assistance through FEMA.
Your constituents who suffered any damage or have unmet needs as a result of Hurricane Ian may apply for assistance as follows:
- By applying in person at a staffed county Disaster Recovery Center as follows:
o Georgetown County: Waccamaw Regional Recreation Center, 83 Duncan Avenue, Pawleys Island, SC 29585.
o Horry County: Carolina Forest Recreation Center, Multipurpose Room B, 2254 Carolina Forest Blvd, Myrtle Beach, SC 29579
o Charleston County: North Charleston Public Works, 5800 Casper Padgett Way, North Charleston, SC 29406
- Online by logging onto DisasterAssistance.gov
- Online by downloading the FEMA app, available for Apple and Android mobile devices. To download the app, visit: fema.gov/mobile-app or your phone's app store.
- Call 800-621-3362. Residents who are Deaf, hard of hearing or have a speech disability and use a TTY may call 800-462-7585. Language translators also are available.
We ask that you publicly post the application resources and distribute this information to your constituency. In our experience a higher demand for FEMA benefits can result in subsequent federal disaster relief funding for our most vulnerable citizens.
Please feel free to contact me should you have any questions.
Sincerely,
Benjamin I. Duncan, II
Chief Resilience Officer
December 14, 2019
The City of Loris and Loris Chamber of Commerce visited the Nursing & Rehab Center to spread Christmas cheer.
Breakfast With Santa 2019
Snowball drop 2019
Thank you to all the local business that provided gift cards, coupons and all other items. We hope that everyone enjoyed this new addition to our Christmas festivities.
Christmas Parade 2019
Christmas Tree Lighting 2019
Coffee with the Mayor:
Please join us for Coffee with the Mayor on Thursday, December 12th at Ernie's Diner.
Loris 2019 Christmas Celebrations:
November 26, 2019
The City of Loris and Loris Chamber of Commerce had a great time at the 1st annual Thanksgiving parade with the Loris Rehab and Nursing Center.
We were so happy to be a part of this event!
November 12, 2019
Loris Community Prayer Breakfast for the month of November was sponsored by Loris Second Baptist Church. We would like to thank all of our monthly sponsors and attendees.
Be sure to join us for Christmas festivities and breakfast with Santa.
November 11, 2019
November 6, 2019
Election results will be certified on Thursday, November 7th at 10:30AM at the Public Safety building. If no changes are made to the results of the unexpired term for Council, Mr. Padgett has requested to be sworn in after results are certified.
We want to personally thank everyone for your patience during last night's lengthy process.
Venson Powers, Melzetta Gore and Kenya Wright
Tax Reassessment Information:
Reassessment, when it occurs, usually results in a tax increase. Our Interim Administrator experienced this in his 13 years of City government. Below, is the process of what usually takes place.
In a Council City government, during the Spring of a reassessment year the County mails the City Administrator a letter of reassessment, the resulting tax increase and two options available to Council. Council may opt to keep the tax increase or drop the millage rate to make a zero-sum gain. This must be done by the 2nd budget reading. The City Administrator then informs the County Assessor of Council's decision.
To reverse the unintended increase, next years millage will be reduced by the increased amount.
November 2, 2019
Band day was a huge success on Saturday.
Lots of talent and the stands were full! Thank you to everyone who had a part in making it happen.
Lord bless you all,
Mayor Todd Harrelson
October 31, 2019
Trick-or-Treating in the City of Loris.
Thursday, October 31st from 6-8PM. Have a safe night!!
October 31, 2019
Happy Halloween from the Administrative M&M ladies of the City of Loris!
October 30, 2019
Family Reading Night at Loris Elementary school.
Had a great time hanging out with Ireland !! Thank you LES !!
Lord bless,
Mayor Todd Harrelson
Thank you to the Loris Presbyterian Church for your very generous land donation !!
Lord bless you all,
Mayor Todd Harrelson
Coffee with the Mayor:
Please join us for Coffee with the Mayor onThursday, October 31st from 9-10 AM at American Hero.
October 6-12, 2019
Fire Prevention Week 2019
https://www.nfpa.org/Public-Education/Staying-safe/Preparedness/Fire-Prevention-Week/Resources
Mayor Todd M. Harrelson signs a Proclamation proclaiming October 6-12, 2019 as Fire Prevention Week throughout the City of Loris.
Salute to Loris American Heroes Veteran's Day Tribute:
October 2, 2019
Today the City of Loris had the opportunity to be a part of Literacy Day at Loris Middle School. The City is very honored to be invited to be a part of this day.
Coffee with the Mayor:
Please join us for Coffee with the Mayor onThursday, October 3rd from 9-10AM at the Grind.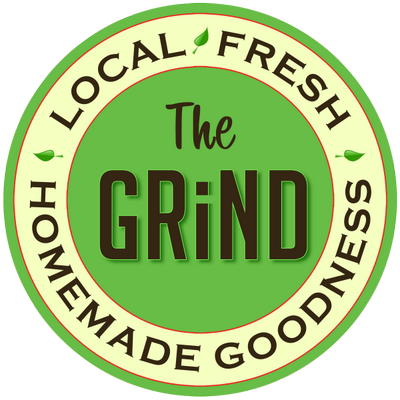 November 8th is Horry County Service Day. A Community wide clean up project.
The below information has been provided by www.horrycounty.org/serviceday .
Thank you for your interest in Horry County Service Day 2019! To register, please fill out the registration form. Before you register, print and sign the waiver below to bring with you on the day of the event.
The Governor's South Carolina Floodwater Commission in cooperation with Horry County, the City of Conway, and the City of Loris will be sponsoring a cleanup day in Horry County on Friday, November 8, 2019. The cleanup activities include both land and waterways (boat) and will be coordinated from 4 regional work sites within the county.
The Horry County Service Day will focus on clearing drainage ditches, culverts, canals, streams and waterways in the area. The work plans include clearing trees, limbs, trash, and debris, and removing accumulated sediment. Three of the four regional work sites will include watercraft cleanup in the Waccamaw river and adjacent waterways where debris is hindering the free flow of water. Volunteers with boats/watercraft are encouraged to attend and bring their boats.
The meeting locations for the four Horry County regional work sites are:
Conway (Conway City Marina)
Bucksport (James R. Frazier Community Center)
Socastee (Socastee Park & Yacht Basin Landing)
Loris/Longs (Town of Loris Recreation Department)
Cleanup Activities are scheduled for 9:00 am – 2:00 pm (Registration – 8:30 am)
Prior to the event, we will contact you via email outlining specifics for the day. We will include additional registration details, parking information and other details related to your chosen volunteer assignment.
Volunteers will choose one:
Conway
Bucksport
Socastee
Loris/Longs
Land or Water
Volunteers will choose one.
(Loris/Longs area will not include a waterway cleanup)
Land
Light Duty – Litter/ debris cleanup of ditches and possibly ahead of backhoe or other heavy equipment. Litter / debris cleanup of marsh areas. Litter / debris cleanup around boat landings. May required walking long distances.
Medium Duty - Rakes, shovels, etc. behind the equipment to survey for additional litter, remove any limb debris, etc. Light/Medium Duties also includes any vehicle that may be collecting the garbage and/or debris that needs to be removed.
Heavy Duty – Clipping and carrying of large limbs and brush. Requires extensive physical labor. Heavy equipment operation and chainsaws are reserved for staff and State Guard.
Waterways
(Must supply your own boat or pair with a volunteer with a boat)
(All boats must comply with all safety rules and regulations and be equipped with approved life jackets for all on board)
Medium Duty - Volunteers with boats/kayaks scouring the river edge for litter and debris. Survey the rivers for any debris that may need to be removed by others. Also volunteers with rakes, pruning shears, etc. and volunteers to assist transporting debris from waterway work sites to boat landings and to assist unloading debris from the kayaks/boats.
Heavy Duty - Equipment and boats possibly with chainsaws for cutting fallen trees and debris blocking waterways. These boats to travel in pairs (minimum). Each boat "armed" with a chainsaw, one cutting and one hauling limbs and debris. Requires extensive physical labor – chain saw use reserved for staff and State Guard.
NOTE: NO PARTICIPANTS UNDER THE AGE OF 16 YEARS SHALL BE ALLOWED TO PARTICIPATE WITHOUT PRESENCE OF A LEGAL CUSTODIAN/PARENT.
Links
Participants must complete the registration form AND bring a signed waiver with you on Horry County Service Day


September 25, 2019
September 20, 2019
September 9, 2019
From the Mayor's Desk:
September 5, 2019
City of Loris EOC Officials getting ready for an 8AM briefing with Horry County EOC in preparation of Hurricane Dorian.
September 5, 2019
Throughout this week City Officials have met daily, making preporation for Hurricane Dorian.
August 15, 2019
Mayor Todd Harrelson visited with parents and students at Loris Elementary, Loris Middle and Loris High School's Open House Monday afternoon.
Mayor Harrelson wishes all students, parents, administrators, teachers and support staff members in the Loris community a safe and successful school year.
August 14, 2019
Mayor Harrelson, Interim Administrator Drozdak and Clerk Wright along with several other Municipal Officials attend a Regional Advocacy Meeting in Myrtle Beach to get updates on current legislative issues and become involved in the Association's advocacy efforts.
August 12, 2019
Cluck Norris kicked off #boggineveryday with a visit to the Loris IGA to eat some chicken bog and meet with some amazing Loris citizens! Thanks to everyone who came out! Make sure you are #boggineveryday and come out to the other businesses in Loris that sell #chickenbog. The following is the schedule:
Monday - Loris IGA
Tuesday - Tammy's Backyard BBQ
Wednesday - Backstreet Cafe
Thursday- Shorty's Grill ...
Friday - Tia's Caribbean Taste
Saturday & Sunday - Ernie's Hometown Diner.
Come bog with us! @ Loris, South Carolina
August 10, 2019
Back to School Bash
Our first Back to School Bash was a big success!! 110 children received book bags full of supplies and another 120 children received supplies!!! What a turnout!
We are so thankful for our wonderful employees, sponsors, volunteers and everyone else who helped make this possible.
August 5, 2019
Coach Kevin Gause: Yesterday, Day 1 of the 2019 Loris Parks and Rec football camp was cut short by storms, but we had a phenomenal turn out. Lots of Loris kids and even a special kid from Fullerton California visited with us! Looking forward to great things from our kids this season!
August 5, 2019
Officer Brush received the Life Saving Award at our August Council meeting. This award goes to an employee who takes the action that results in the saving of a life of another person who may have otherwise suffered great bodily harm or death had the officer not taken action.
We are so proud to have officer Brush on our team!

August 5, 2019
Detective Eric Stevens, Crew Leader Sean Bennett and HEO Harrison Ravenell were recognized during our Employee Spotlight portion of our August Council meeting. We have so many great team players that work together to make the City go round.
#teamcityofloris
July 29, 2019
Mayor Harrelson visits Giving Hope Gardens. Be sure to stop by and show your support.
Visit them on Facebook at Buck Creek Foundation.
July 29, 2019
A huge thank you to the Salvation Army for the biggest donation yet!!! We now have so many supplies to provide the kids of Loris going back to school!! Thank you to all who have donated and helped out today!!
If anyone is interested we still need ear buds and some other items. Contact City Hall if you have any questions.
July 29, 2019
Our work family unexpectedly lost one of our members last night.
Anthony Melvin "Rabbit" you will be missed beyond what words can express.
Please pray for the family and our work family during this difficult time. ...
Gone but never forgotten.
Rest In Peace Anthony Depriest Melvin "Rabbit"
July 21, 2019
Mayor Harrelson, Mayor Pro Tempore Gause, and Clerk Wright attended the annual Municipal Association of South Carolina conference in Greenville this past week. The City of Loris along with other surrounding cities have attended this annual conference over the last several years. This conference provides information to elected officials and City employees that is brought back and shared with Council and the City. A few of the many classes taken were Best practices for Strategic Planning:Leaving your City better than you found it, Media and Messaging in a digital world, Connecting Law Enforcement with the communities they serve, Building community trust for Police, Building ADA Compliant websites, Visualizing your data, Opening General Session, Delegates luncheon with motivational speakers, Mayors Roundtable, Closing night introductions, thanks and celebration along with many others.